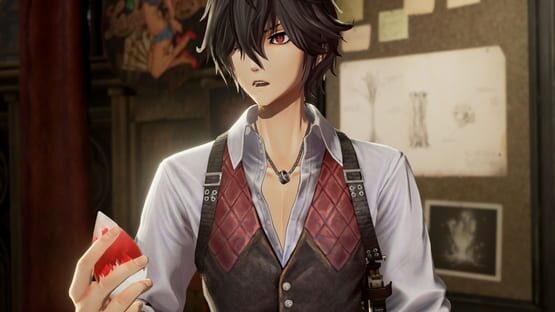 Code Vein
26 September 2019
By Shift
Based on 17 different critic ratings
Genres
Role-playing (RPG), Adventure
Themes
Action, Fantasy
Platforms
PC (Microsoft Windows), PlayStation 4, Xbox One
Modes
Single player, Multiplayer, Co-operative
Engines
Unreal Engine
Developers
Shift, Bandai Namco Studios
Publishers
Bandai Namco Entertainment
Supporters
ILCA, Inc.
Other release dates
27 September 2019: PC, XONE, PS4
Player perspectives
Third person
Multiplayer features
Has online coop: Yes
Has campaign coop: No
Has offline coop: No
Has LAN coop: No
Has split screen: No
Has online split screen: No
Has drop in: No
Created at
21 March 2022
Last updated
today at 02:35
Last checked
today at 02:35
Summary
Code Vein is set in the not too distant future where a disaster has brought the world to ruin and vampire-like beings battle for dominance.
Storyline
In the not too distant future, a mysterious disaster has brought collapse to the world as we know it. Towering skyscrapers, once symbols of prosperity, are now lifeless graves of humanity's past pierced by the Thorns of Judgment. At the center of the destruction lies a hidden society of Revenants called Vein. This final stronghold is where the remaining few fight to survive, blessed with Gifts of power in exchange for their memories and a thirst for blood. Give into the bloodlust fully and risk becoming one of the Lost, fiendish ghouls devoid of any remaining humanity. Wandering aimlessly in search of blood, the Lost will stop at nothing to satisfy their hunger. Team up and embark on a journey to the ends of hell to unlock your past and escape your living nightmare in CODE VEIN.
Videos