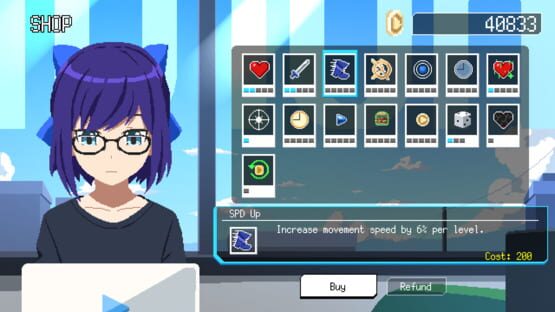 Holocure: Save the Fans!
24 June 2022
By Kay Yu
There are no known prices for this game
Genres
Role-playing (RPG), Indie, Arcade
Themes
Survival
Platforms
PC (Microsoft Windows)
Modes
Single player
Developers
Kay Yu
Publishers
Kay Yu
Player perspectives
Third person, Bird view / Isometric
Created at
26 June 2022
Last updated
today at 01:44
Last checked
today at 01:44
Summary
Collect powerful weapons and items and experiment with all kinds of builds to create the ultimate character! Will you be able to defeat the endless waves of enemies, and reach the top rankings?
Storyline
In the year 20xx, an uprising began. A new group of idols surfaced on the internet, known as virtual idols. People were skeptical at first, but over time, these virtual idols gathered many fans. Many grew to love these "Vtubers" very much. However, one day an evil force came in and took advantage of the fans and their love. The evil force brainwashed the fans, turning them into mindless minions blinded by their own love. The vtubers knew they had to help their fans come back to their senses. And this began their quest... to save the fans!